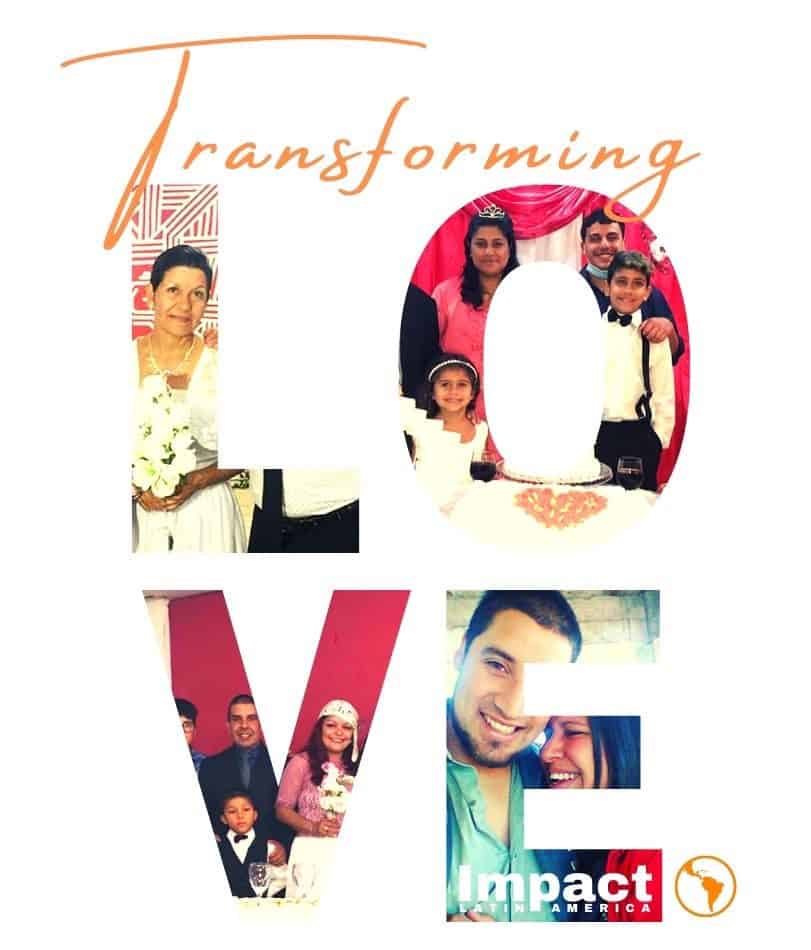 Sebastian Carballo understands transformation. When he first held the certificate that commissioned him as a pastor in his hands, he said, "My family will never believe this. They never thought I would amount to anything."
Seventeen years ago, Sebastian showed up to a church in Durazno, Uruguay, not to worship but to steal bicycles for drug money. Someone saw him there and invited him inside. He went in and encountered Jesus' transforming love.
Today, invigorated by CCP principles, Sebastian is leading a movement to reach all of Uruguay – and fostering the love lives of his community along with it. Read on to hear more.
Sebastian's encounter with Jesus' love transformed his life. So much that, ten years later, Sebastian and his wife, Vanesa, became co-pastors of that same church where he had planned to steal bicycles.
In 2014, their first year as pastors, they reported 27 new members. Nearly all of them had the same background as Sebastian: drinking, drugs and petty crime. The thing is, this was Uruguay, one of the most politically and economically stable countries in Latin America.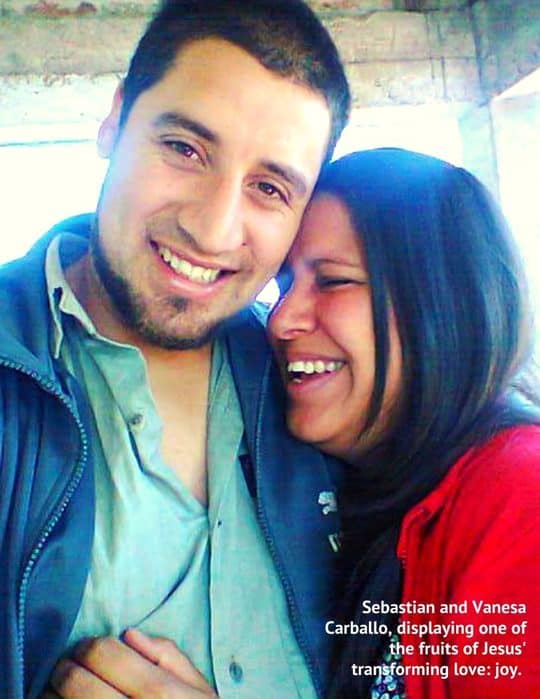 Uruguay's middle class population (60%) exceeds that of the US (52%). Uruguay's poverty rate (10%) is comparable to the US and far lower than their neighbors Argentina (40%) and Brazil (21%). Transformation might seem unnecessary in Uruguay if, that is, economic stability was the only thing we needed.
Uruguay is also one of the most secular countries in Latin America. Though most identify as Catholic, less than 2% attend mass regularly, and 6.2% identify as Protestant. Without the life that God supplies, Uruguay has high rates drug use and depression and has one of the highest suicide rates in Latin America at 21.2% (Argentina, 8.4%, and Brazil 6.9%).
This is what Sebastian and Vanesa already knew well. Despite appearances, Uruguay was ripe for harvest and they longed to bring Jesus' transformation on an ever increasing scale. In 2017, they traveled 16 hrs by bus to the Free Methodist Conference. There they heard about CCP for the first time. They were captivated. It was just what they were looking for.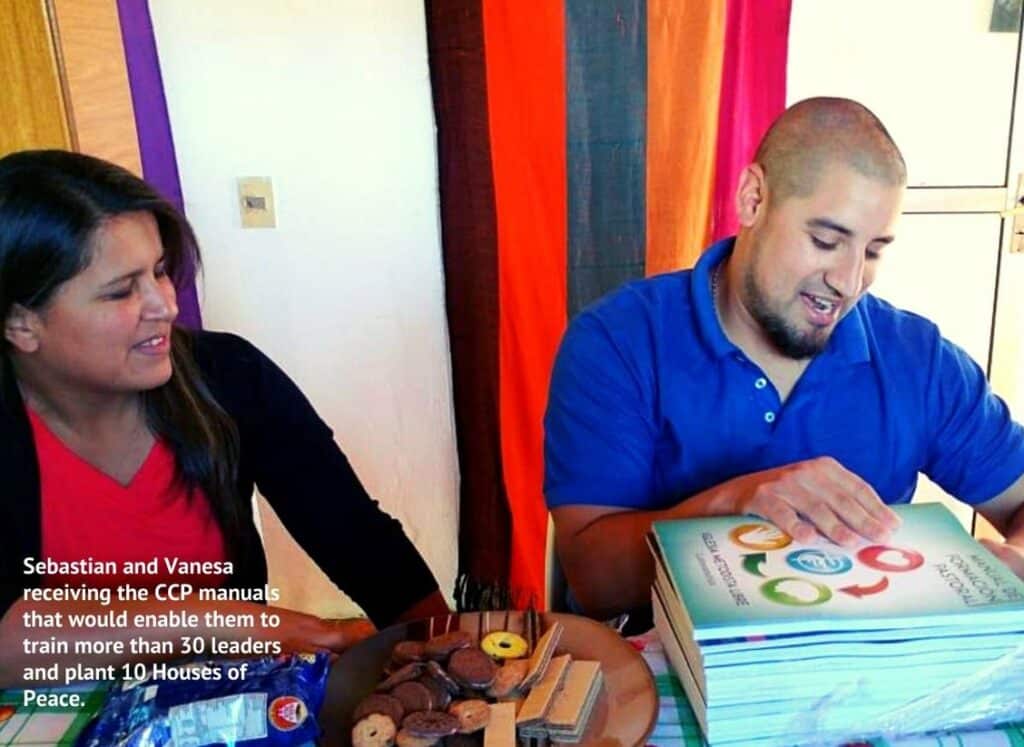 By the next year, they were eager to train other leaders but the translated manuals weren't yet available. Determined, they scoured the internet until, just a week later, they heard that the materials were ready.
Sebastian and Vanesa have lost no time. In the last two years, they have planted 10 Houses of Peace, fully trained 15 other leaders and are currently training 16 more leaders. During the pandemic, this growing network has cared for the poor in Durazno, regularly cooking meals to take to impoverished neighborhoods.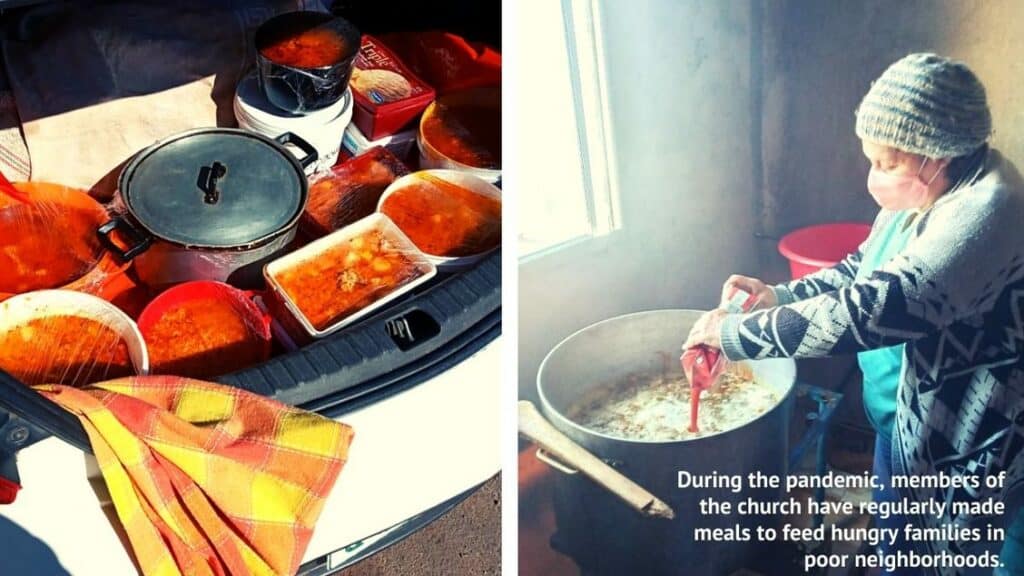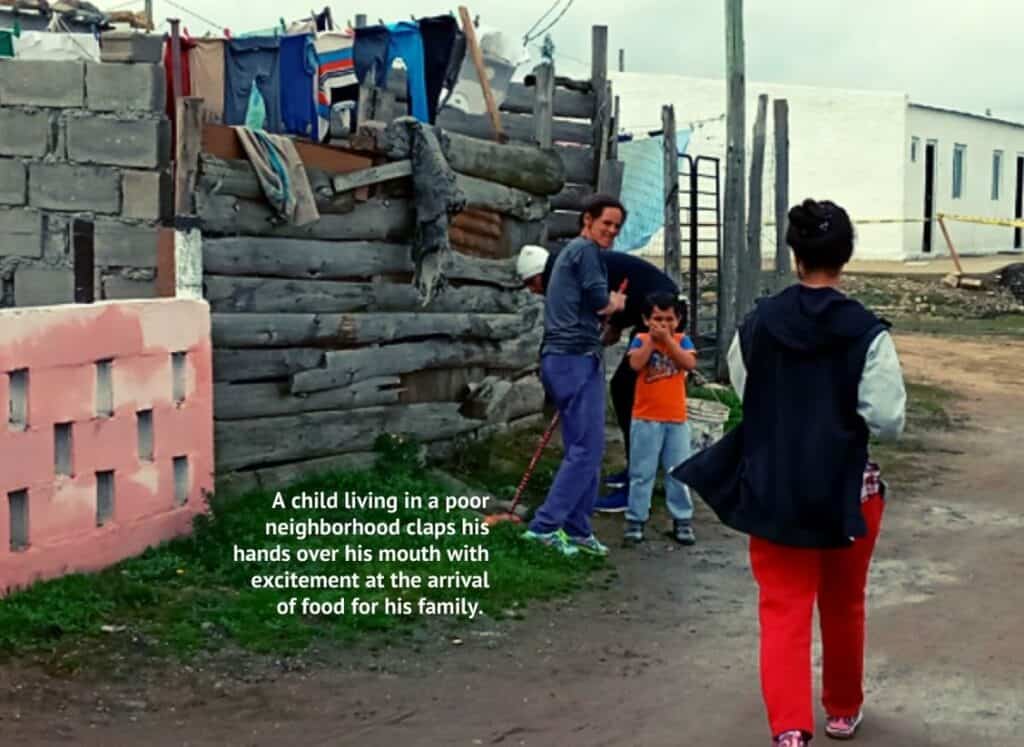 They're just getting started. Sebastian and the growing CCP network in Uruguay have a big vision. With a population of 30,000 Durazno is a small town. Small as it may be, Durazno is centrally located, a strategic location to reach all 19 other states, called departments, in Uruguay – and this is just what they intend to do.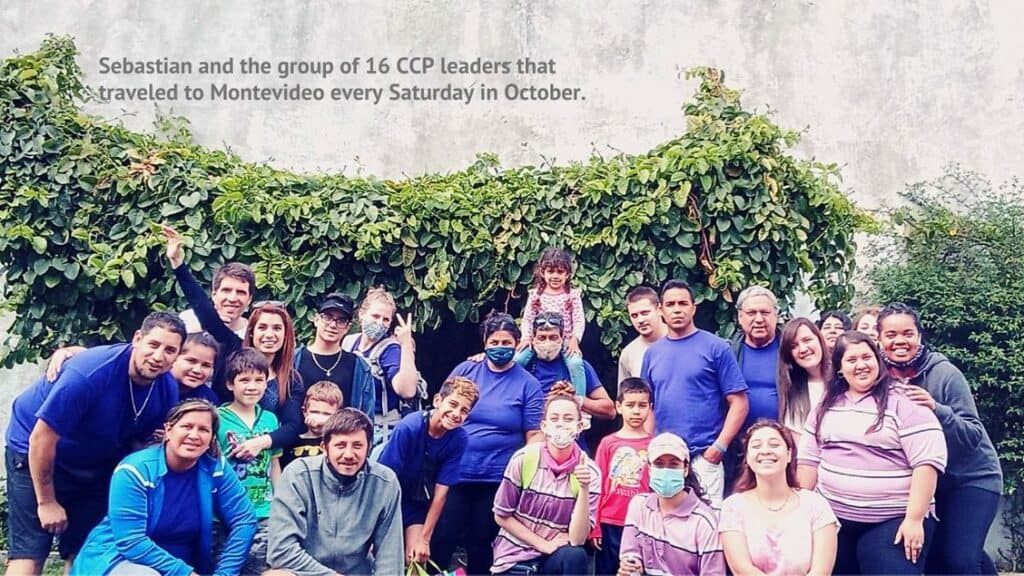 Last October, Sebastian and a team of 16 CCP leaders traveled to Montevideo, the capital city with 1.3 million people, every Saturday four weeks in a row. Every week, they led children's activities in the park and spoke to parents, praying that God would lead them to people of peace. By the end, there was a new House of Peace planted in the home of Venezuelan refugees, the Figueiras.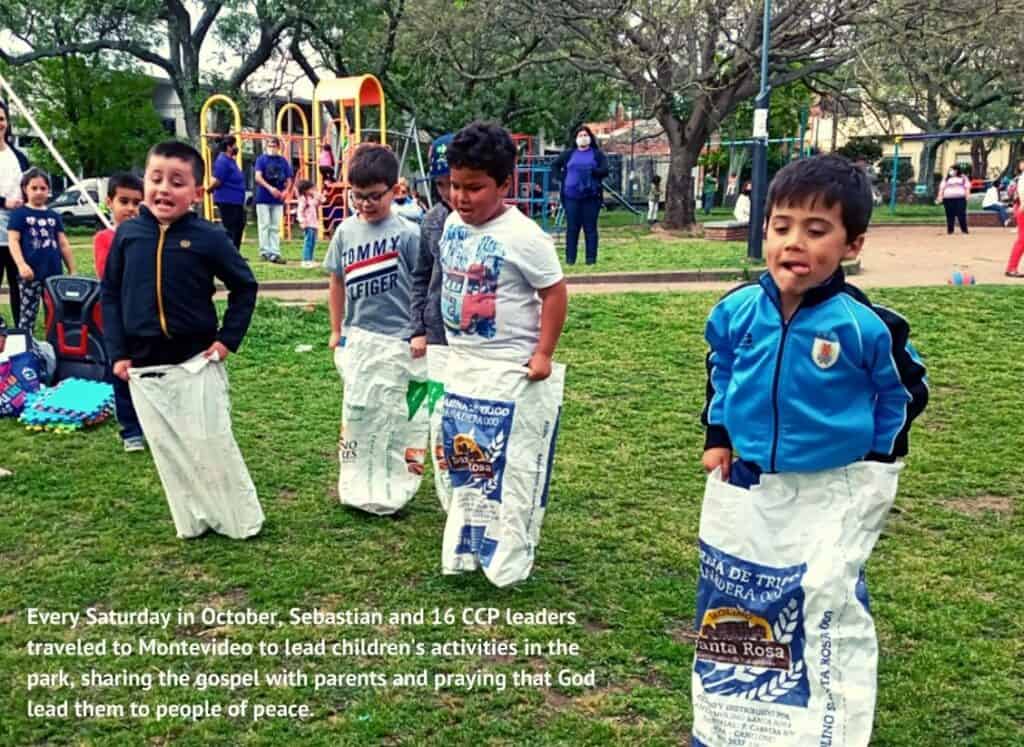 Meanwhile, in Durazno, all of this transformation is bearing fruit in the most beautiful way: love. Every year since Sebastian and Vanesa began pastoring, there have been multiple weddings. To adequately understand the importance of this shift, it should be understood that cohabitation is common in Uruguay, as much as 71% for young couples. In 2010, 30% of families were led by a single parent and 25% of children grew up with one biological parent.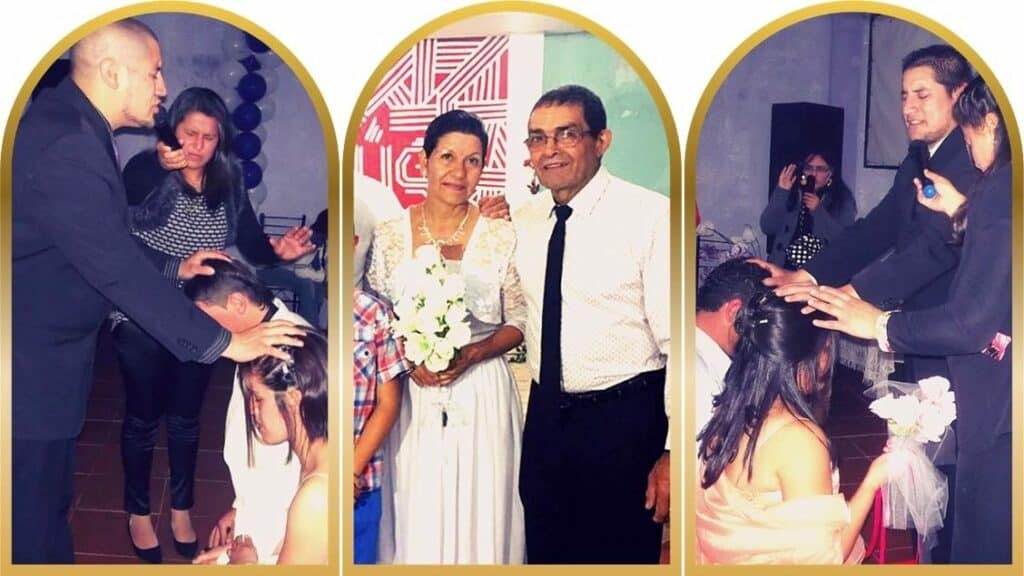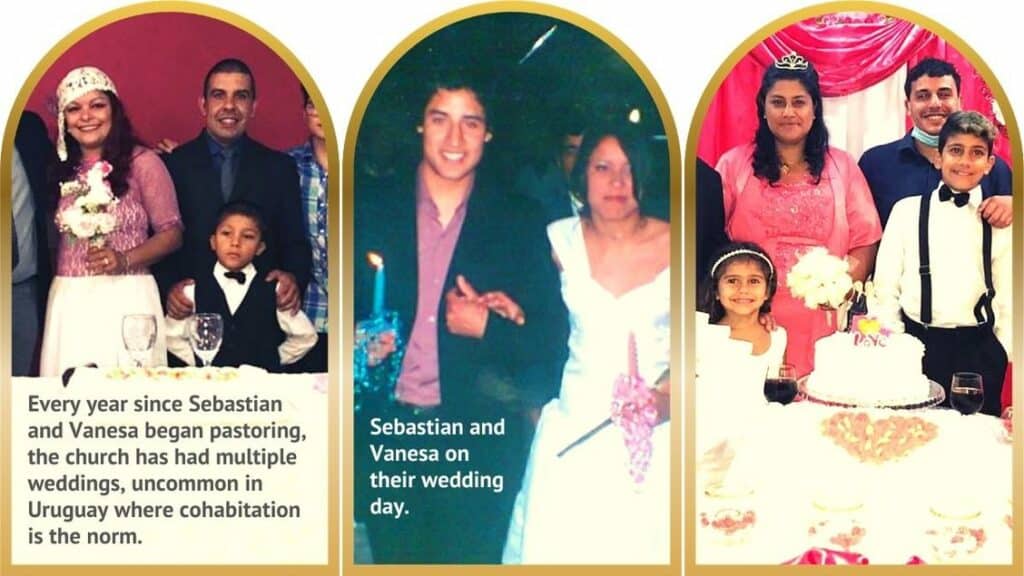 Every year for the last seven years, the church has celebrated multiple weddings. It is truly the most wonderful kind of fruit, the restoration and union of a family.
It's been a busy time for Sebastian and Vanesa. Last week, they welcomed their third child, Jeremias. Sebastian left us a voicemail just after the long bus ride back from Montevideo with their newborn son. Incredibly, instead of exhaustion, his voice was full of warmth, enthusiasm and gratitude.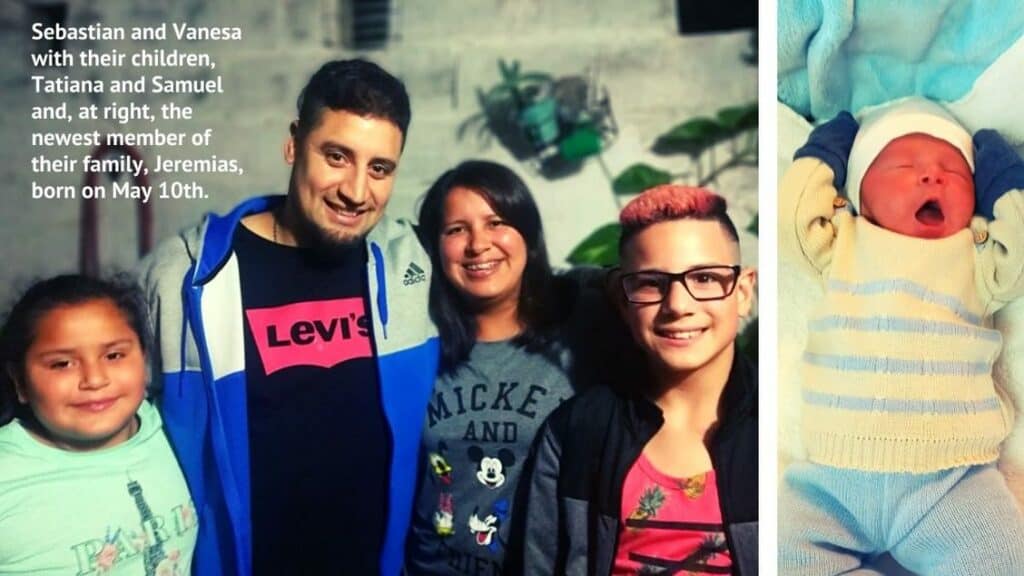 Just like the day he was first commissioned as a pastor, his voice still conveyed that same sense of wonder and gratitude that God could use someone like him. But there is also a sense of seriousness. With CCP's methods for multiplication, Sebastian understands reaching each district in Uruguay is possible. To whom much has been given, much will be required and Sebastian and Vanesa want to do all they can.
Your support helps Impact Latin America provide Sebastian and other Latin American leaders with the support they need to sustain a growing movement with a big vision. With your support, these Latin American leaders are free to do what is most effective: teaching and coaching more leaders like themselves.
This month, please pray for God's peace to continue to transform the hearts and lives of the people of Uruguay. Pray also for Sebastian and Vanesa to be sustained in their leadership of a growing family and network, and for the bold vision to reach every region of Uruguay to be accomplished.